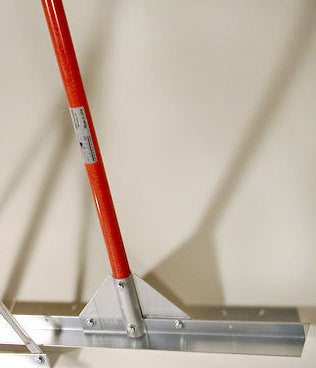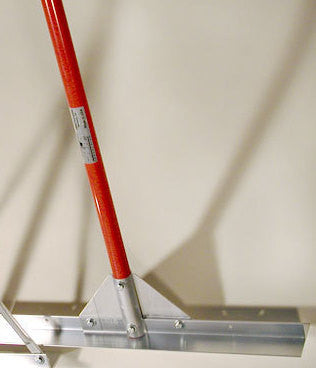 Perfect for your asphalt pavement with this tool made for it, THE  Asphalt Lute. These paving tools make the job easier for your hot mix asphalt project. Use either the 24"  30" or 36" Straight Blade Asphalt Lute to cut working time for you and your crew.

This Lute for Asphalt is made to be durable and long lasting, exactly what is needed when it comes to asphalt equipment. Powder coated handles with inserted rubber tips for safety; these asphalt lutes can withstand more heat. Buy your asphalt tools now!

Want a longer Asphalt Lute? The Plain Edge Lute is available with a 6 or 7 Foot Handle!

---
Powder coated handles with inserted rubber tips for safety.

All parts are replaceable.

Available with Fluted Bracket or with Braces

Straight bar on both sides (no seration)
| | |
| --- | --- |
| 24" (2 FT) Blade | 6 FT Handle | 8.0 lb |
| 30" (2.5 FT) Blade | 6 FT Handle | 8.0 lb |
| 36" (3 FT) Blade | 6 FT Handle | 8.0 lb |
| 24" (2 FT) Blade | 7 FT Handle | 8.0 lb |
| 30" (2.5 FT) Blade | 7 FT Handle | 8.0 lb |
| 36" (3 FT) Blade | 7 FT Handle | 8.0 lb |
Add item(s) to your cart, then calculate shipping cost below: