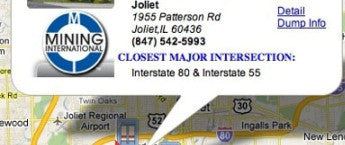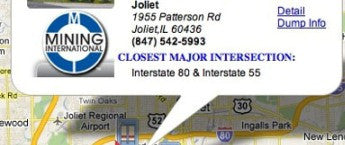 Sale
The Standard Membership at Sealcoating.com will allow you to be included within our National Pavement Network.  This membership is for experienced contractors performing at a level of service that is expected from our best customers.  Once awarded our Standard Membership status you will be listed within our business locator for our visitors to see and view within our business locator when searching for your primary business service type.  
See our National Pavement Network where customers are looking for you now!
Your company presented in the search results in your area
The estimate requests can flow to you
Show up when our visitors search our network for your service type (thousands per week!)- when they type "find Sealcoating Contractor" or "finding Paving Company", etc.you can show up in the results
This Standard Membership in our National Pavement Network includes a listing on the left side navigation only when your business type is searched (see Premium Membership which will allow you to display a full page within our National Pavement Network on our site)
Your purchase of this membership does not mean that you have been approved for membership.  Once you purchase this one month deposit you are authorizing us to review your request to be considered for membership (this deposit is your authorization for us to review your request).  This purchase will act as a deposit only and will begin the process of our review of your company for membership for the primary business type that you will select to represent your business offering.  Following the review of your business experience, provided by you and within your selected business category or service type, you will be notified of our decision.  If you are awarded membership we will place your company information provided within our National Pavement Network.  Should we elect not to include you at this time within our business locator we will issue a credit for the full deposit amount that you have provided in a timely manner.  We will attempt to review your request within 10 days of your completion of the company questions and submittals requested of you.  We will provide you with business background information following your deposit purchase (which is your authorization to proceed).  
The complete rules of membership can be found on our membership information page
Additional information will be requested of you following this deposit purchase
| | |
| --- | --- |
| Standard Membership Monthly | 0.0 lb |
| Standard Membership Annual Fee (Save $120) | 1.0 lb |
Add item(s) to your cart, then calculate shipping cost below: