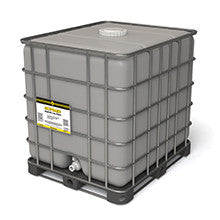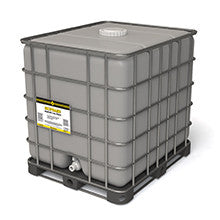 Skipdash™ Type I faster drying pavement paint meets federal specs TT-P-1952F and is offered to you in this 275 gal tote size with a price that matches.  This high end traffic paint will be a great reseller and allow you to serve many new or existing contractors who may have previously gone elsewhere for paint.  No need for that any more as you can re-sell this high quality traffic paint when you buy it at our wholesale price level.  Traffic paint for parking lots, roadways and airports is offered to you here at a wholesale low price but is a high quality pavement paint that meets specs Type I  TT-P-1952F and will be good for Townships and municipal airports in almost any part of the country.  See our product info and spec sheets attached in order to check but it will likely cover your paint requirements for asphalt or concrete line painting.  This zone marking paint at a wholesale skid quantity price will ship right to you.   We set this up for our truckload paint buyers to achieve prices that match that kind of quantity pavement paint price.
Traffic Paint that meets federal spec Type I  TT-P-1952F

Great marking or zone paint for small airports and townships at wholesale prices

Zone paint that is high quality at lower prices due to your quantity purchasing

Perfect for use with Titan PowrLiner 3500 Paint Line Striping Machine
Please note that you are responsible for checking your paint specs for compliance but we have listed our info and spec sheet for your convenience and know these to be federally approved.
Traffic Paint Colors:  Select from a pallet of yellow, white, blue, red, or black
COVERAGE: 400 to 500 linear feet of 4" stripe per gallon (@ 12.0 mil. wet film)
CAUTION: KEEP FROM FREEZING.  Do not stripe when rain is in forecast, on wet surfaces, or when temperature is below 45°F.  Wash tools in water.  Use a suitable paint thinner if material has dried.  Do not store in direct sunlight.  Container should be closed when not in use.  Because of alkali inherent in concrete surfaces there is no product guarantee on these.  Keep out of the reach of children.
PACKAGING: 5 gallon pails, 55 gallon drums and 275 gallon tote tanks.
Safety Data Sheets (SDS) - Click on links below to view PDF in new window:
     White Type I Traffic Paint
     Yellow Type I Traffic Paint
| | |
| --- | --- |
| White Type I Traffic Paint Fast Dry - 275 Gal Tote | 3953.0 lb |
| Yellow Type I Traffic Paint Fast Dry - 275 Gal Tote | 3878.0 lb |
| Black Type I Traffic Paint Fast Dry - 275 Gal Tote | 3870.0 lb |
| Red Type I Traffic Paint Fast Dry - 275 Gal Tote | 3865.0 lb |
| Blue Type I Traffic Paint Fast Dry - 275 Gal Tote | 3950.0 lb |
Add item(s) to your cart, then calculate shipping cost below: