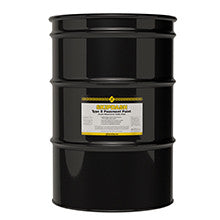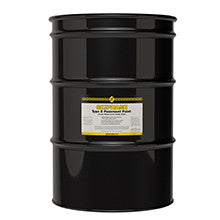 Our Skipdash™ Type II Bulk Pavement Marking Paint meets federal specification TT-P-1952F for Type I and Type II comes in this 55 Gallon Drum for bulk and large buyers. Buy our yellow or white Ultra Fast Drying paint in this high quality formula. We meet your specs so do not worry about that. This is a Waterborne superior formula made to dry with no traffic pick up in less than 10 minutes. This paint has fast-setting or drying qualities. Your township or city will benefit form trying our paint as we serve so many already. This meets the airport specs and most others.  We will save you money on our bulk buying programs and your crew will be happy with it.  Yes they need to be happy but you need to save a little too. Remember, you did this job before they did or you have done this longer.. 
Fast Dry Supreme Traffic Paint meets specs Type I and Type II  TT-P-1952F

Waterborne Fast setting pavement paint

Great for your runway or roadway and approved for that federal project
Perfect for use with Titan PowrLiner 850 Line Striping Machine
Please note that 1 full skid of paint = qty 4 - 55 gallon drums
Traffic Paint Colors:  Select from a pallet of yellow paint, white, Handicap blue, red, or black for your runway or for your blackout and cover up pavement paint.
State Spec Paint available: for example ask about our Illinois Spec Type II Paint or our Texas Spec Type II Paint or any other you may be interested in.
Check specs to be sure and make sure it complies with your local ordinance.  This is a waterborne traffic paint.
COVERAGE: 400 to 450 linear feet of 4" stripe per gallon (@ 12.0 mil. wet film)
CAUTION: KEEP FROM FREEZING.  Do not stripe when rain is in forecast, on wet surfaces, or when temperature is below 45°F.  Wash tools in water.  Use a suitable paint thinner if material has dried.  Do not store in direct sunlight.  Container should be closed when not in use.  Because of alkali inherent in concrete surfaces there is no product guarantee on these.  Keep out of the reach of children.
PACKAGING: 5 gallon pails, 55 gallon drums and 275 gallon tote tanks. 24 five gallon pails per pallet/skid.
Safety Data Sheets (SDS) - Click on links below to view PDF in new window:
     Yellow Type II Traffic Paint Fast Dry Supreme
     White Type II Traffic Paint Fast Dry Supreme
Product Info Sheet (INFO) - Click to View PDF in New Window | Click to Download PDF
| | |
| --- | --- |
| White Type II Traffic Paint Ultra Fast Dry - 55 Gal Drum | 812.0 lb |
| Yellow Type II Traffic Paint Ultra Fast Dry - 55 Gal Drum | 801.0 lb |
| Black Type II Traffic Paint Ultra Fast Dry - 55 Gal Drum | 787.0 lb |
| Red Type II Traffic Paint Ultra Fast Dry - 55 Gal Drum | 778.0 lb |
| Blue Type II Traffic Paint Ultra Fast Dry - 55 Gal Drum | 792.0 lb |
Add item(s) to your cart, then calculate shipping cost below: