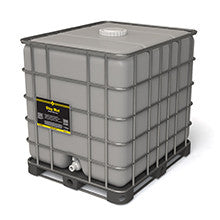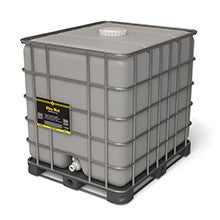 Stay Mat™ SS-1h Asphalt Tack Coat - 250 gallons in a Plastic Tote for you because you are a wholesale customer or a large user.  This is an asphaltic based SS-1h primer and tack coat for preparing asphalt like surfaces, a new layer of pavement, or for patching or crack sealing.  This bonding agent will glue the two together and promote a longer lasting top coat product.  Our Stay Mat asphalt tack coat is smooth as silk and sprays and pumps with less clogging.  
Stay Mat Blacktop Tack coat SS-1h material 250 Gallons (in 275 gal tote)
Stay Mat binds edges during patching when used on saw cut edges
Prevents surface mix layer from sliding
Binds cold crack sealants or fillers to the surface
Also available in 5 Gallon Pails, 55 Gallon Drums and Full Pallets of 36 Pails
SURFACE PREPARATION:   Surface must be clean, dry and free of all dirt dust and debris.  
APPLICATION:    Mix well before use.  Stay Mat Tack Coat can be applied with common sprayer, broom, mop or squeegee.  Stay Mat will set up under good conditions within 30 minutes depending on weather and material coating thickness.  Do not use if rain is imminent, when surface is wet or when temperature is below 50°F.
COVERAGE PER GALLON:  500 Square Feet Per Gallon
Tote Size: 275 Gallons filled to APPROXIMATELY 250 gallons (250 gallons included).  The tote of Primer Tack Cote does have cage surround.  
Shipping Method: Freight Shipping required, Business address and offloading ability- requires dock or an extra liftgate charge will apply.
| | |
| --- | --- |
| Default Title | 2476.0 lb |
Add item(s) to your cart, then calculate shipping cost below: