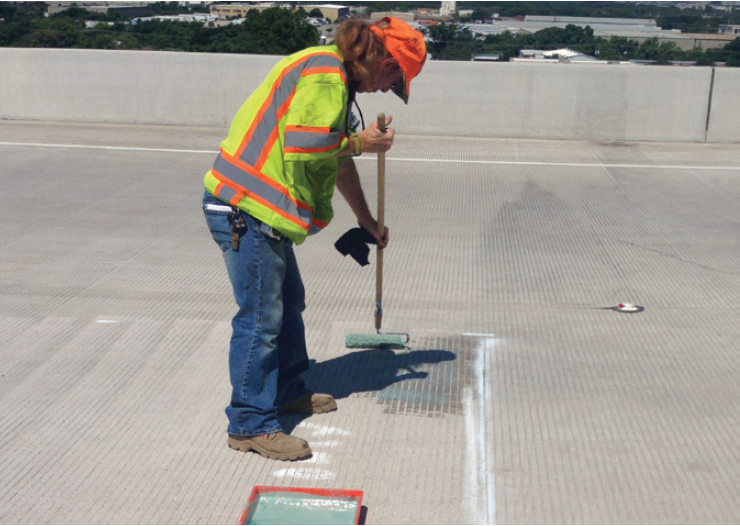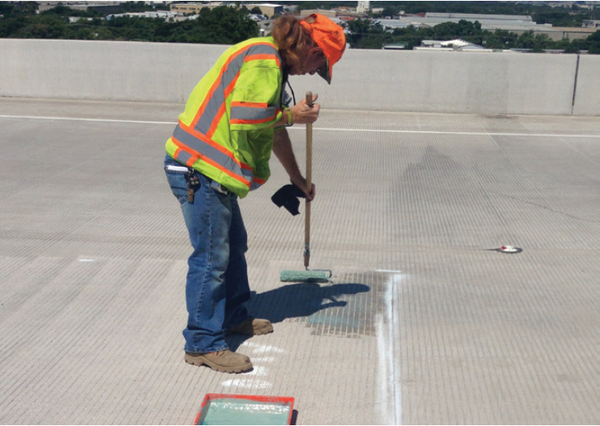 2090 Thermoplastic Primer for Hot Thermoplastic applications is a 100% acrylic, acetone-based primer/sealer that is recommended for concrete and asphalt road surfaces prior to the application of thermoplastic striping material.  Use with Epoxy Application to complete necessary preparation of thermoplastic marking.
Greatly improves surface adherence
good for oxidized surfaces prior to Thermoplastic marking
Spray it down in an old striper before you drop the thermo if you want it to last!
5 gallons or 55 gallon drums save with full pallets
2090 enhances the adhesion of thermosplastic road marking coatings and will also serve as a moisture barrier. This product can be applied as a primer-sealer before long line thermoplastic striping work as well as prior to applying thermoplastic stencils.
Industries that use this product include striping contractors, municipalities, state DOT and county road departments. 
2090 will dry in less than 30 seconds.
Coverage: 320 square feet per gallon at recommended wet film thickness of 1- 2 mils.
Preperation:  Surface should be free of dirt, grease, oil, grass, dust and other debris.
ADVANTAGES
Improves the adhesion of thermosplastic to the roadway surface, especially for concrete and worn asphalt.
Excellent moisture barrier.
Excellent shelf life
Can be applied by spraying, brushing or rolling.
No thinning for application.
| | |
| --- | --- |
| 1 Gallon Bucket | 7.8 lb |
| 5 Gallon Bucket | 39.0 lb |
| 55 Gallon Drum | 480.0 lb |
Add item(s) to your cart, then calculate shipping cost below: